Biography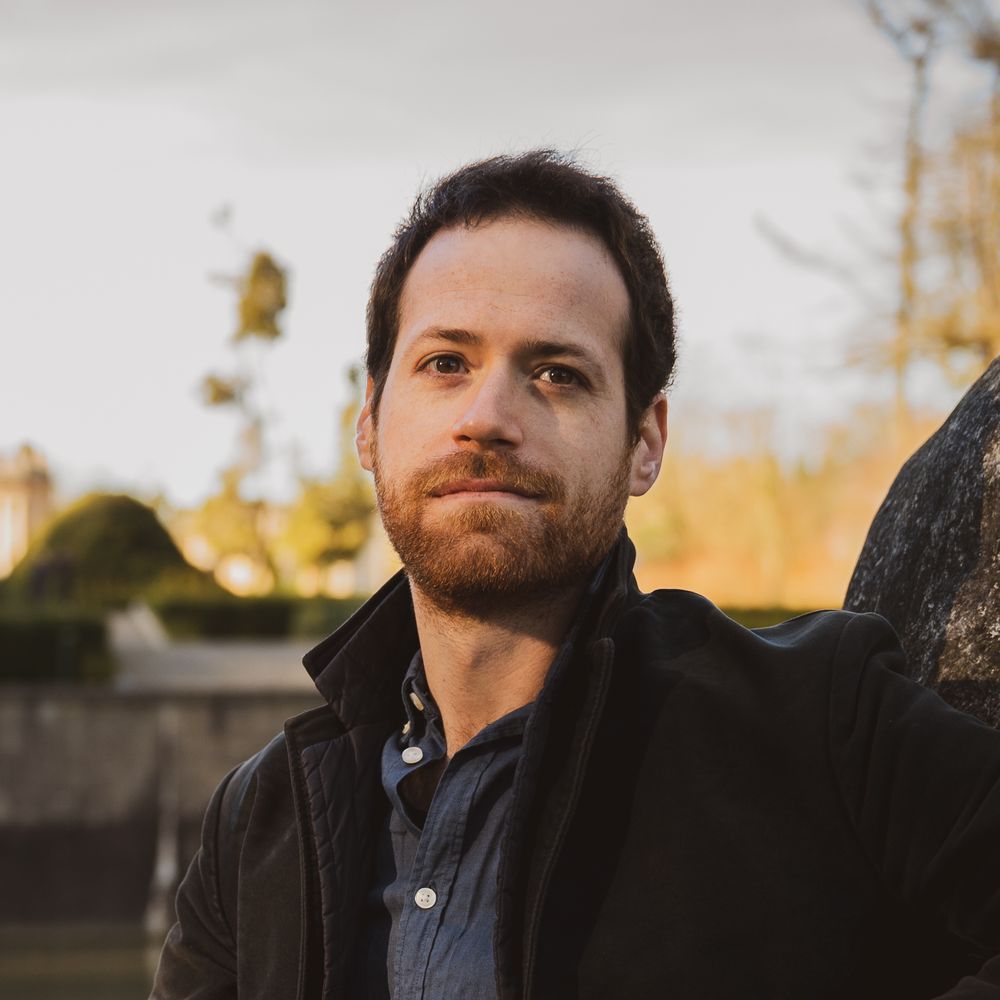 "From the first day I discovered somebody with great talent, wonderful musicality, wishing to understand music in a deep way" - Maria João Pires
"He is one of the most wonderful and complete talents encountered in recent years. His musicianship is really of the finest kind. All parameters of the most complex repertoire are perfectly mastered, and there seem to be very few limits to what he can do, whether artistically, or instrumentally"  - Aleksandar Madzar
"He is one of the most talented pianists I have heard during the last ten years at the Royal Conservatory of Brussels. During his performances he always showed a superb technique coupled with an infallible musical instinct. His affinity with Robert Schumann's work is of an extraordinary intensity" - Jan Michiels
"He is a well-rounded and refined musician, gifted with secure technique and dazzling virtuosity as well as fervent musicality and natural and direct communicative skills. These gifts of his are unwaveringly at Music's service, allowing him to stand out with excellent results in each and every performance" – Andrea Lucchesini
Marco Mantovani, born in Mantova (Italy) in 1992, has graduated at the Conservatory of his city under the guidance of Antonio Pulleghini with the highest grades and honors. Afterwards he studied for three years with Andrea Lucchesini at "Scuola di Musica di Fiesole" (Florence, Italy), graduating with honors.  He obtained his Master in 'Piano Performance' (2017) and his 'Postgraduate' diploma (2018), both with the highest distinction, at the Koninklijk Conservatorium Brussel in the class of Aleksandar Madzar. In 2017 he received from the Conservatory the 'Ingeborg Köberle' Prize as 'the year's most promising student'. Fundamental for his artistic development, have been also advises from the renowned Portuguese pianist Maria João Pires. 
He has performed in numerous concert halls (Theatre Flagey and Palais des Beaux-arts in Brussels, Casa da Música in Porto, Teatro "Malibran" and Teatro "La Fenice" in Venezia, Teatro "La Pergola" in Firenze, Teatro "Bibiena" and Teatro "Sociale" in Mantova, Auditorium "Del Carmine" and Teatro "Regio" in Parma, Auditorium "del Parco" in L'Aquila, Auditorium "Arvedi" in Cremona, Solitär at Mozarteum University of Salzburg, Teatro "Toniolo" in Mestre, Auditorium "Gaber" in Milano, Teatro "delle Muse" in Ancona, Concert Hall of the Brussels Conservatory, etc.)  and for important Concert Societies and Festivals: Maggio Musicale Fiorentino (Firenze), Società del Quartetto and Società dei Concerti (Milano), Harmos Festival (Porto), Festival Midis-Minimes (Bruxelles), Zomer van Sint-Pieter (Leuven), Società Veneziana dei Concerti (Venezia), Società "Barattelli" (L'Aquila), Amici della Musica di Modena, Amici della Musica di Mestre, Società dei Concerti "Guido Michelli"(Ancona), Settimane musicali al Teatro Olimpico (Vicenza), Festival Flagey "Jonge Wolven", Bozar Next Generation, etc.
​During 2014 and 2015 he collaborated with Guido Barbieri, Italian musicologist and voice of "Rai Radio 3", in a lecture-concert dedicated to the "Diabelli Variations" by Beethoven. He participated at the program "La stanza della musica" broadcasted live by "Rai Radio 3" in Rome.  In collaboration with 'Mozarteum' in Salzburg, he took part in the recording of a DVD on Preludes by Chopin, Debussy and Scriabin. 
His repertoire ranges from Bach to Contemporary music; in 2017 he performed as soloist the Kammerkonzert 'Intarsi' by Klaus Huber (1924-2017) under the direction of Bart Bouckaert in the Concert Hall of the Brussels Conservatory, première of this piece in Brussels. His passion for chamber music drives him to regularly perform with several musicians and he is founding member of "Egmont Chamber Music". 
Marco Mantovani is Assistant professor of Piano at the Koninklijk Conservatorium Brussel and Piano professor at Conservatoire de Pantin (Paris) as well as PhD researcher at the Koninklijk Conservatorium Brussel and Vrije Universiteit Brussel in the 'Doctorate in the Arts'.